Note: This feature is reserved for Premium users
Like many other online retailers, iTunes has an affiliate program that lets you sign up and earn commissions on sales. If a user reaches the iTunes store through your link, you will earn 2.5% commission on any music purchase they make and 7% commission on the purchase of movies, books, and TV products.
You can integrate your affiliate ID with Linkfire, so that any Linkfire link sending fans to iTunes will do so with your affiliate token automatically appended. If you have your affiliate token and Json API at hand, contact your Linkfire account manager so they can implement them. If not, read on for information about where to find your affiliate details.
Signing up for the iTunes affiliate program
Anyone can apply to the iTunes affiliate program. However, acceptance to the program is at the discretion of the Apple team. In most cases, you'll hear back from them within five business days.
To apply for the affiliate program, visit their website and follow the on-screen instructions: http://www.apple.com/itunes/affiliates/
Find your affiliate details
After you have been accepted into the iTunes affiliate program, you will be able to sign into your personalized dashboard. Here you'll find all of the relevant information regarding your account and any sales generated. Follow this link to sign in to your iTunes affiliate account through Performance Horizon, Apple's affiliate technology partner.
Upon signing in, you'll be able to track down your affiliate token and the associated Json API link:
First, navigate to the "Reporting" tab and look in the upper right-hand corner of your dashboard. Here you will find a short code. This is your unique Affiliate Token.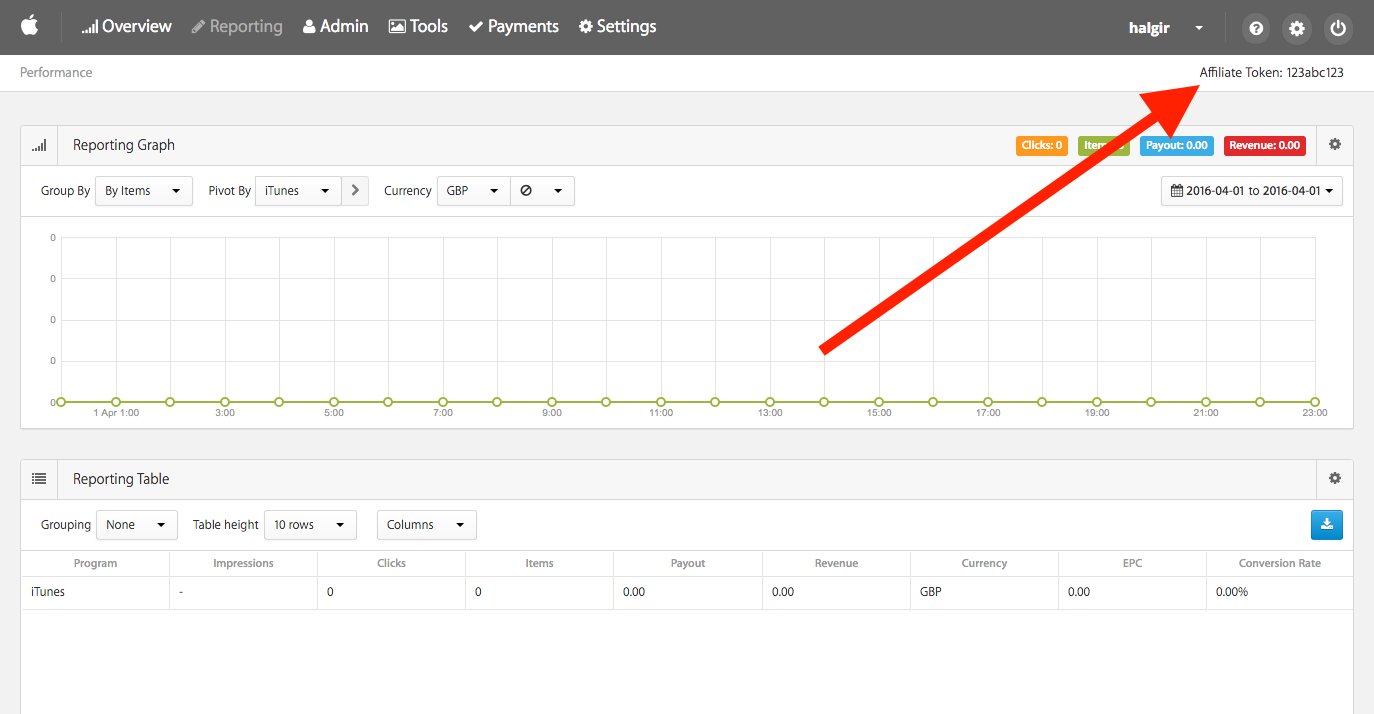 Next, click on the "Download reports" icon, as illustrated in the screenshot below.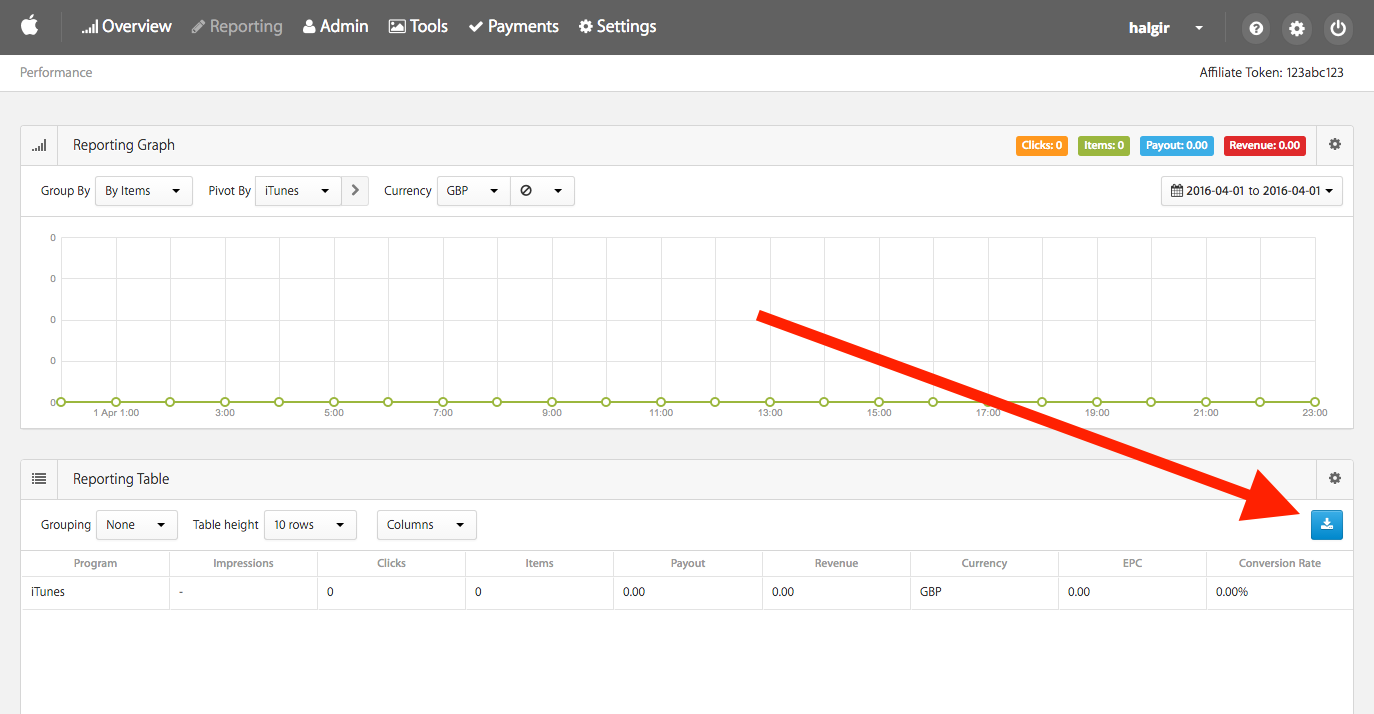 This will open up a new window containing a long string of characters called the "JSON API Link". Copy this string.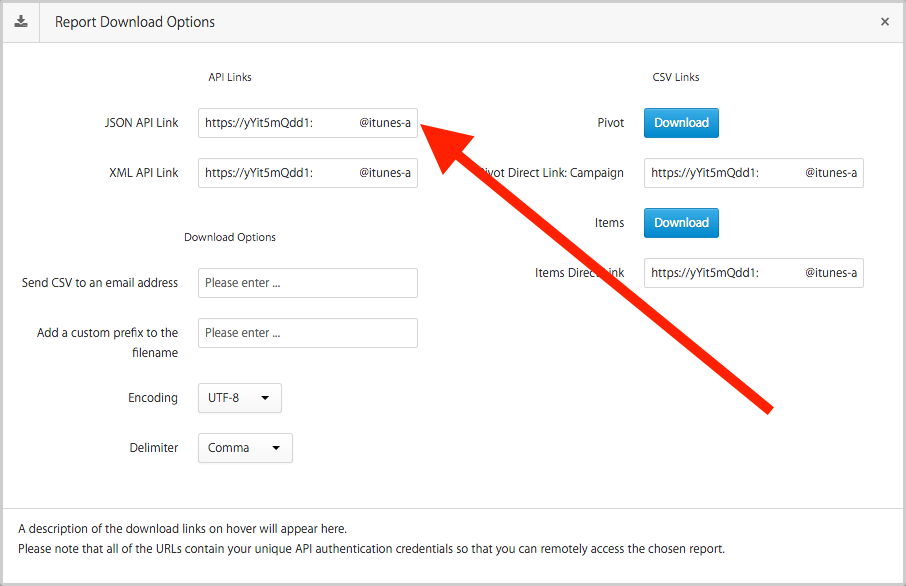 Lastly, send this and the affiliate token to your dedicated account manager to have them applied to your Linkfire account. If you are not sure whom you should contact, write to us at help@linkfire.com