The easiest way to save time with Linkfire is to set up your default board settings. Instead of making the same changes every time you create a new link, you can use custom settings that eliminate all of the repetitive work.
In this article, you'll learn how to change your default settings for services, channels, users, affiliate programs, and retargeting integrations.
To access your board settings, click the gear icon next to your board name in the top-left corner.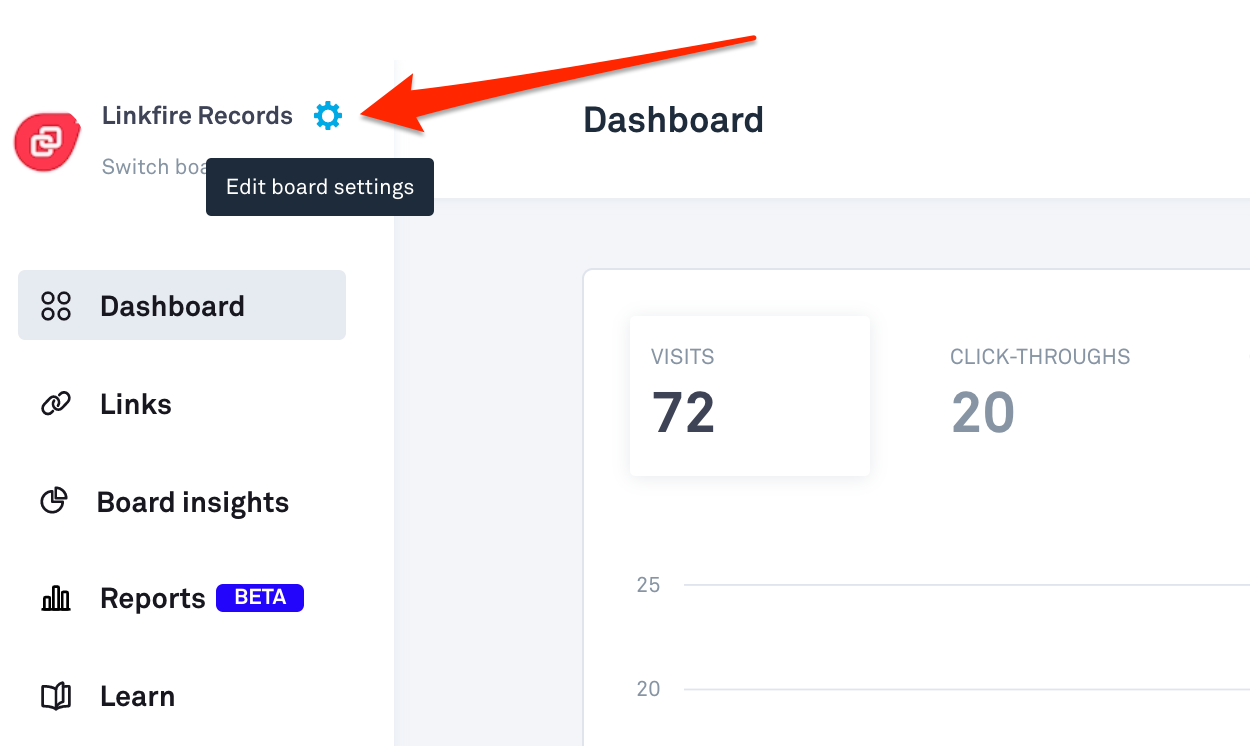 Add and manage default services
Your board comes with a set of default music services that are automatically scanned for matches and displayed on your landing pages. But there are hundreds of other services you might also wish to include that are specific to your market and audience.
Head over to the "Services" section of your board settings to add, remove, and reorder your default services. You'll no longer have to make these changes for each link you create. And remember, you can always override your default settings as needed during the link creation process.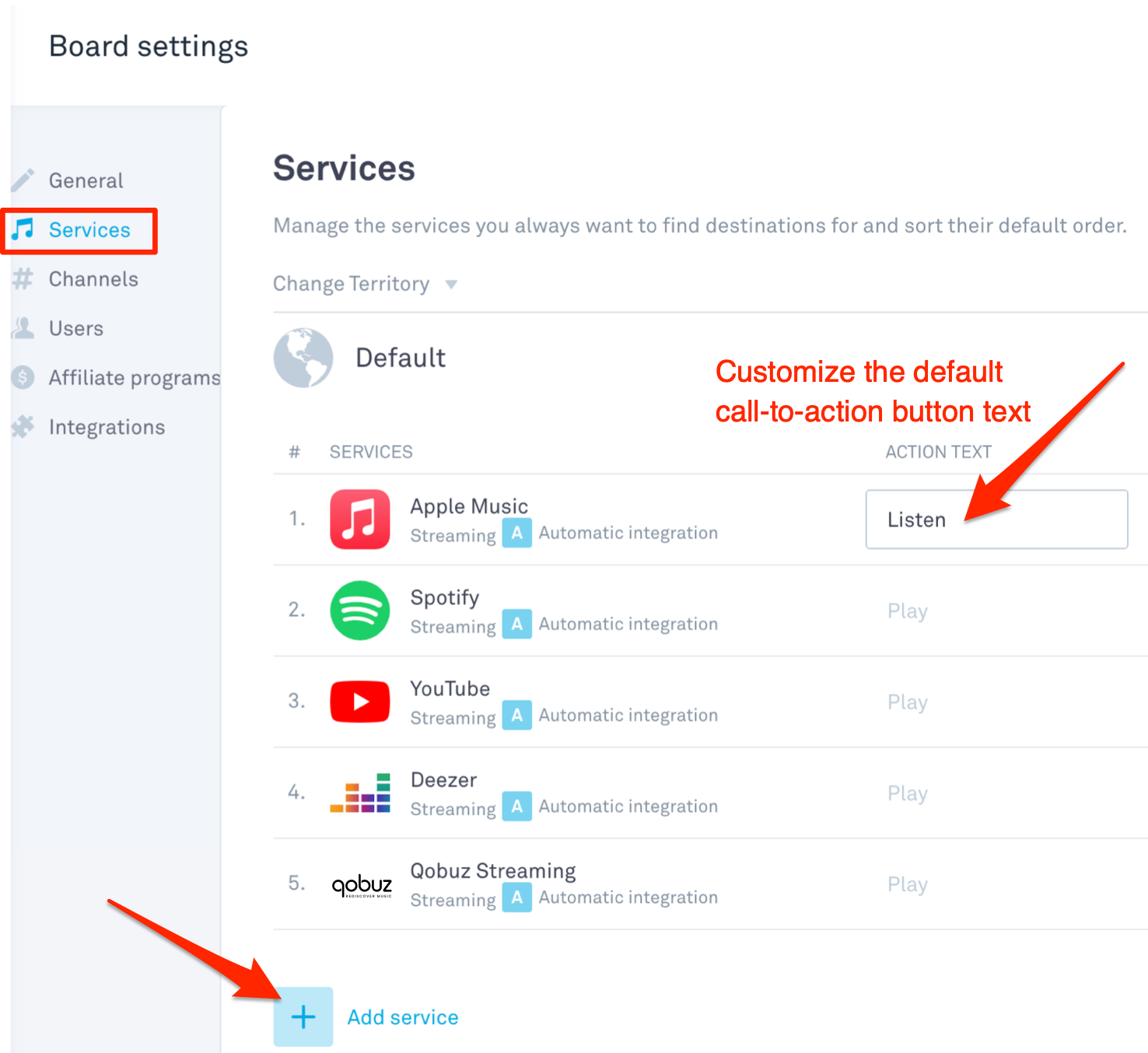 While you're on this page, you can also customize the call-to-action button text that appears next to each service. "Play" and "download" are the defaults for most services, but you can change the text to "listen," "stream," "buy," or whatever you wish.
Linkfire links are geo-localized, so all text on your landing pages will automatically adapt to the link visitor's location. For example, if a fan in China clicks on your link, the landing page will be Chinese. If another fan based in Argentina clicks the same link, they'll see it in Spanish.
Learn more about setting up territory-specific landing pages here.
Set up channels to discover where your fans are coming from
To keep track of where your link traffic is coming from, we suggest that you set up channels and use them every time you share your links. Channels give you detailed data on how fans are finding your content, and are more precise than referrer data.
Set up channels such as "IG" for Instagram, "TW" for Twitter, "NE" for your email newsletter, and "WE" for your website to see what leads to the most visits or click-throughs. Learn more about channels and channel insights here.
Manage users
Invite anyone on your team to collaborate on your board and check out your insights. Depending on your Linkfire subscription, you can add up multiple users. Just click "Invite user," paste in the email address, and choose the user role.
Integrate with affiliate programs (

Enterprise users only

)
Linkfire offers integrations with several affiliate programs, including Apple Music, Amazon, and our exclusive Qobuz affiliate program. Learn more here, and reach out to your dedicated account manager to set it up.
Set up retargeting
(Teams and Enterprise users only)
Linkfire supports a number of retargeting integrations, which you can enable to collect valuable remarketing information from your landing page visitors. Here's a list of our most popular retargeting integrations.
NEXT UP: Onboarding Step 3=> Learn all about how to use smart links for every phase of your release campaign.