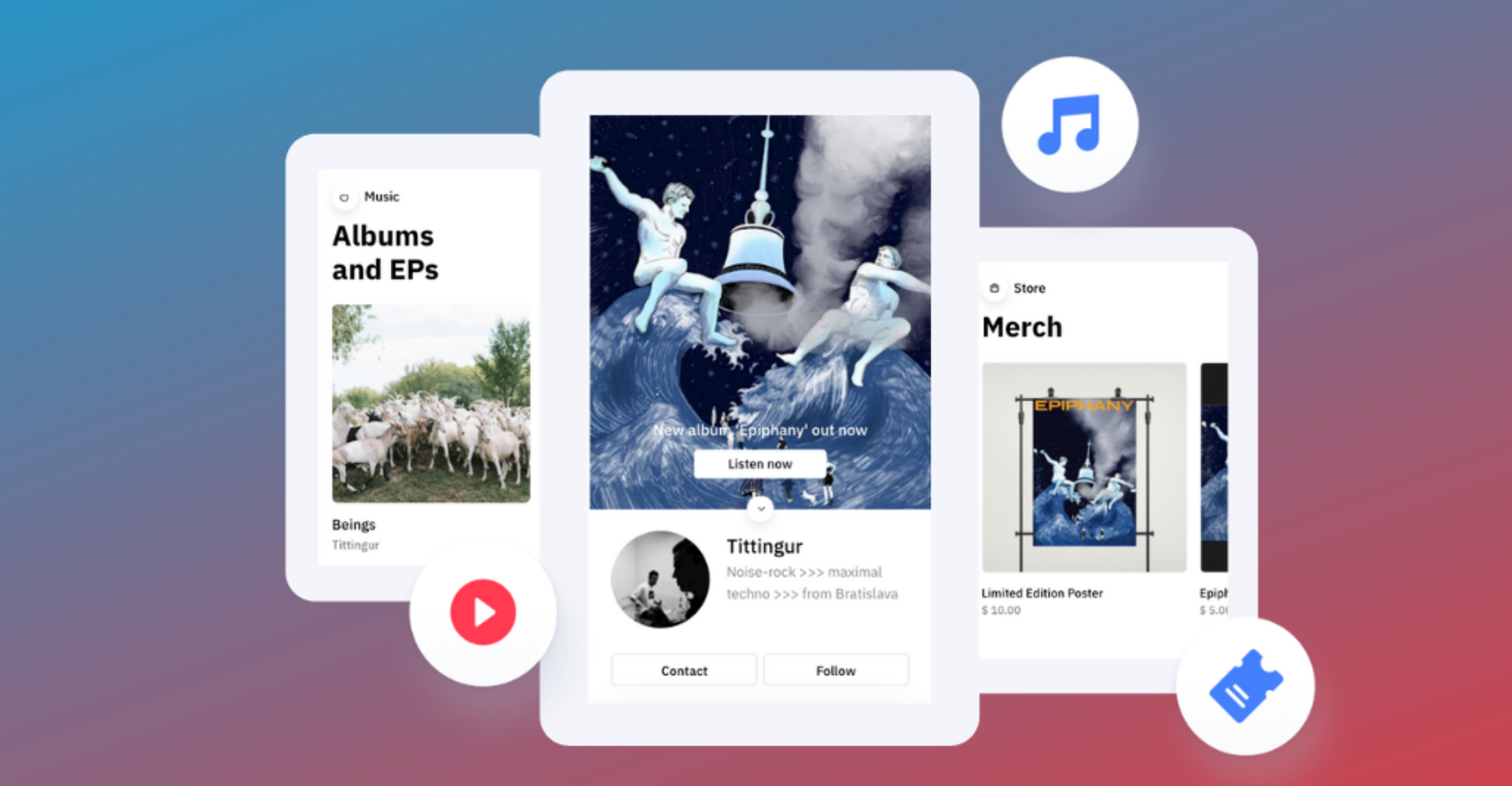 A bio link brings together all your links and promotions in one personalized microsite. It's perfect for your social bios and email signature!
When you have to make one click count, it's crucial to always keep your landing page up to date with whatever you're currently promoting. If you haven't already created a few release, pre-release, or playlist links, log in and create those now. You'll need them to build out your bio link landing page and collect insights.
Here's a quick bio link checklist for you:
Promoted

:

Choose a powerful image that will catch your fans' attention. The "promoted" section will appear at the top of your landing page, so use it to highlight your most important promotion.




Music:

Add up to 20 Linkfire release, pre-release, or playlist links. Concentrate on your most recent material, or include older music that you'd like new fans to check out.
Tour:

Heading out on the road? Paste in a Linkfire ticket link so that fans can easily find shows in their area. Ticket links automatically pull in all your dates and purchase links.
Merch:

Use the "store" section to

feature anything you're selling

, and link directly to any website.




Favorites:

Highlight anything from your latest music video to a recently published interview in a neatly organized list.




Follow:

Add your social media profiles so fans can easily find you on any platform.

Visit bio.to/kcamp to check out a Linkfire bio link in action!
Looking for more help? Follow our full step-by-step guide for bio link creation.
NEXT UP: Onboarding Step 5 => Check your insights and turn data into action