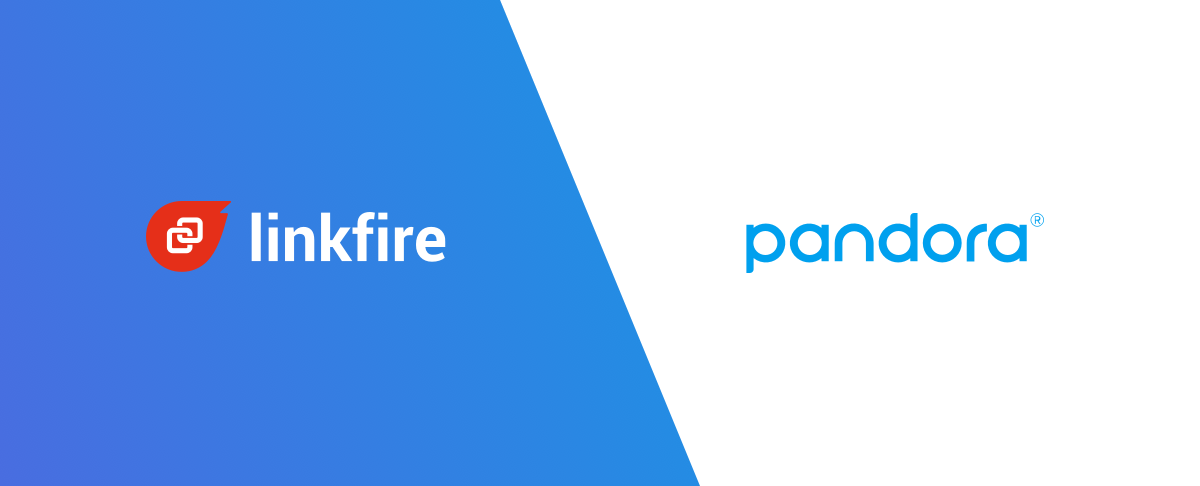 Our data partnership with Pandora allows you to access streaming conversion data from Pandora directly in your Linkfire insights.
Pandora is an automated integration on Linkfire so you can easily use Pandora as your source link to search for music matches across other automated music platforms. Just like you're already doing with iTunes and Spotify links.
The advanced attribution data we provide for Pandora links means that whenever visitors click through to Pandora, you will be able to see conversion data for the following events:
Play

Save

Share

Start a radio station
This enables you to benchmark streaming performance to links. By acquiring this data you will now be able to track the full funnel of your campaigns and see direct effects of your marketing activities.
Pandora insights explained
Pandora insights can be found in the "Insights" section of your link under "Streaming".
The 'Streaming activity' section shows how many click-throughs to Pandora in the US have resulted in a conversion. It is then broken down into four conversion types - plays, saves, shares, or started radio, followed by a graph showing the performance over time.
The 'Streaming Breakdown' shows what products the conversion was related to and gives you knowledge about what other products/songs have been played, saved and/or shared after the conversion.