Get fans buying merch straight from your smart links with Linkfire's Merchbar partnership. Merchbar is a music merchandise and apparel platform that offers loyal, passionate fans access to the world's largest collection of official offerings from thousands of genre-spanning artists, bands, and groups. Our partnership gives you conversion data on consumers' actions in Merchbar after they click through from a Linkfire smart link—providing you with vital information on how to best market and promote future merch sales.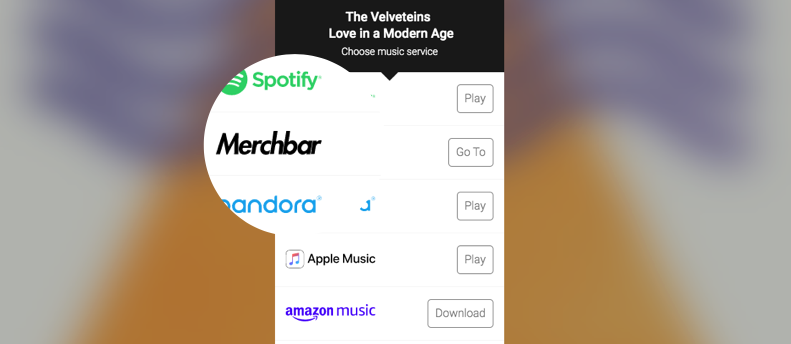 On top of the conversion data, Merchbar is also an automated integration on Linkfire. That means when you create a release link for an artist who has their merch on Merchbar, we'll automatically add Merchbar and a link to the artist store to the landing page destinations.
How it works
Merchbar is a default service destination on all new boards created (and links made in those boards). You don't have to add it to your service destinations, it will be there by default. Make a release link for an artist, and if they're on Merchbar, we'll automatically add Merchbar to that link's landing page destinations.
Merchbar insights explained

Merchbar conversion data can be found in the "Insights" section of your link, under "Sales". "Sales" shows an overview of items sold and total earnings for the time period chosen in the top right corner. In the "Sales breakdown" section you can sort your sales, including those through Merchbar, by both "Product" and "Store".
Select "Product" for a list of different product types, and the stores through which the sales were made.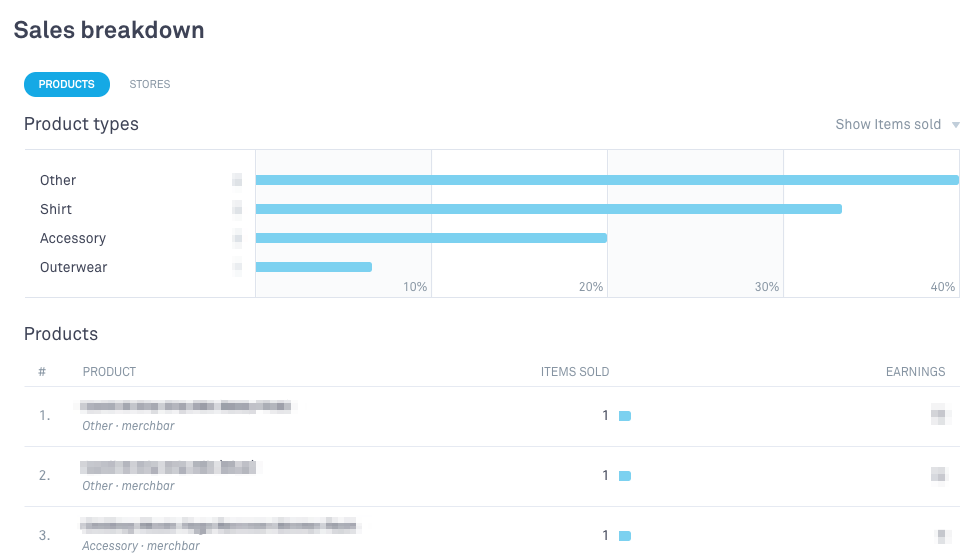 Choose "Store" to sort your sales by specific stores, such as Merchbar.

If you'd like to find out more about partnering with Merchbar, please click here.