Note: this feature is reserved for Business Advanced and Business Premium plans
In order to start collecting Facebook remarketing information from your fans, you will need to integrate your Facebook Pixel with your Linkfire board. First, you will need your Account Manager to associate the pixel with your Linkfire account, and then you can freely manage it across all of your boards and links. To do this, follow the steps below.
Locate your Facebook Pixel
1) Go to: https://www.facebook.com/ads/manager/pixel
2) Log into Facebook Ads Manager if asked. You may need to create a new account if your organization has never used Facebook Ads. If you think someone at your organization has used Facebook Ads in the past, please contact that person first.

3) Replace the highlighted purple segment of the below URL with your Facebook Pixel ID (see the screenshot above):
https://www.facebook.com/tr?id=XXXX
You now have your Facebook Audience Pixel URL!
4) Add your Facebook pixel to your board or link directly in the Linkfire platform or ask your personal Account Manager to get your details added to your Linkfire account.
To add a pixel to your board settings, click the gear at the top left corner, then head to "Integrations" and click "Add Integration". Here you can search for Facebook amongst all the different services we offer integrations with. Once you find Facebook you paste in your pixel to "create new ID".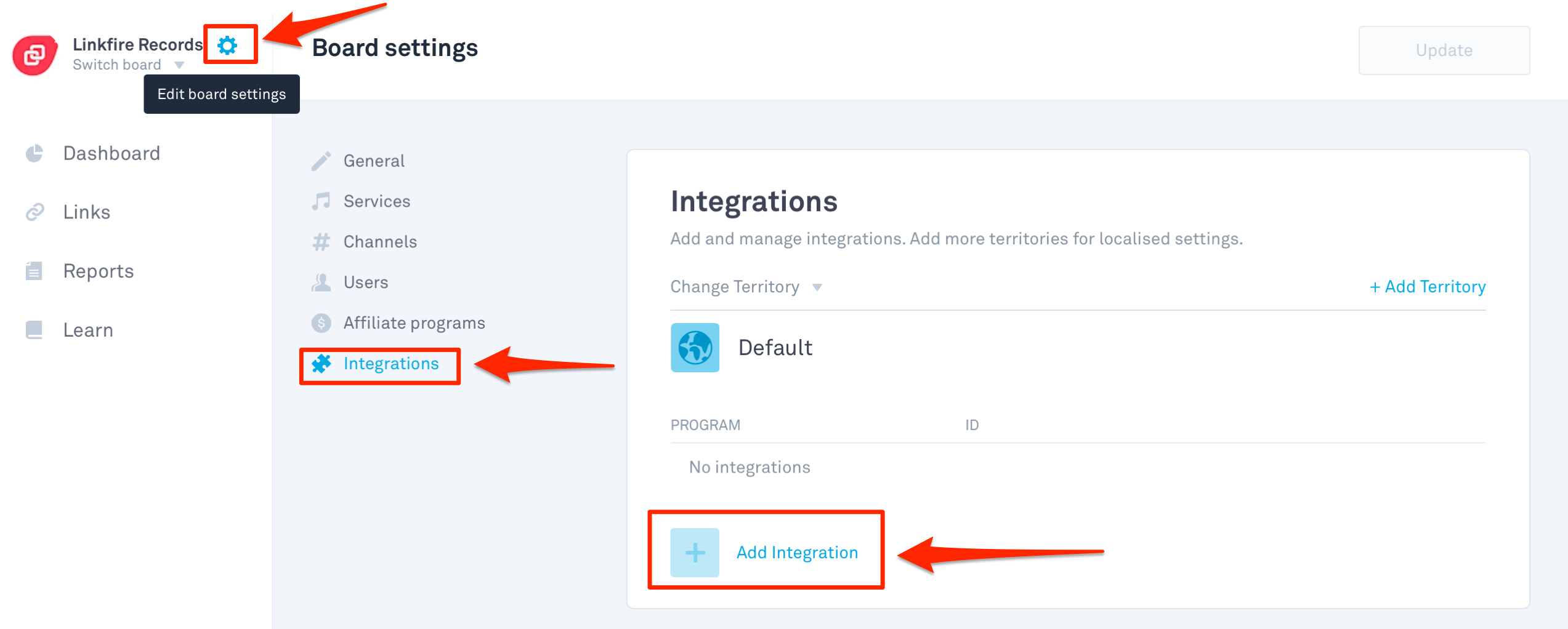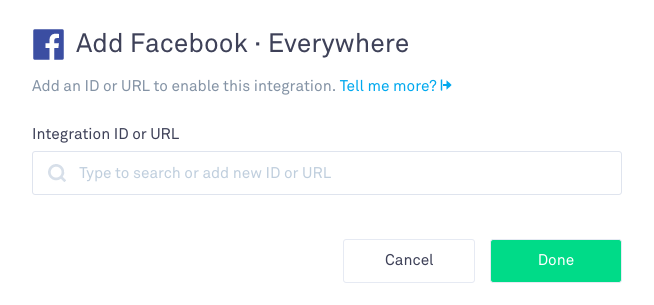 Remember to click "Update" so save it all and you're all done! You are now able to start collecting valuable audience data that can be used to retarget users across Facebook and Facebook Audience Network Partners as well as gather Facebook Audience Insights (this page only shows if you're logged in to Facebook Ads Manager).