Note: this feature is reserved for Teams & Enterprise users.
In order to create a custom audience in Facebook based on your retargeting pixel, you will need to have data being collected by that pixel. To integrate your Facebook pixel on Linkfire links, follow the guide below.
Once you've done so, Facebook will receive custom parameters from Linkfire that you can create your audiences with.
How to create a custom audience
Log in to your Facebook Ads account and go to this page:
https://www.facebook.com/ads/manager/audiences
Once there, click on 'Create a Custom Audience'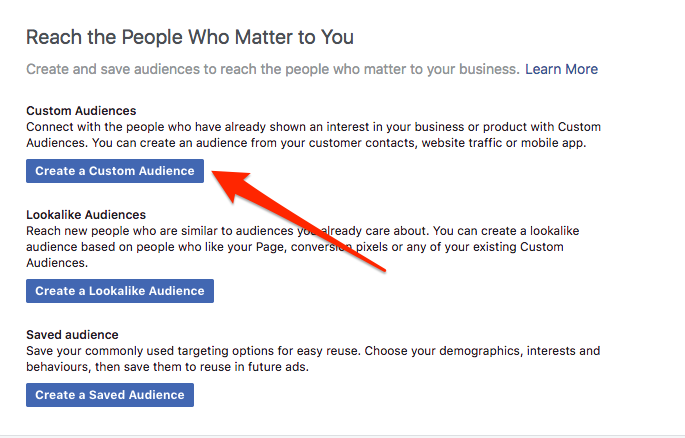 In the following prompt, select to create your custom audience based on Website Traffic.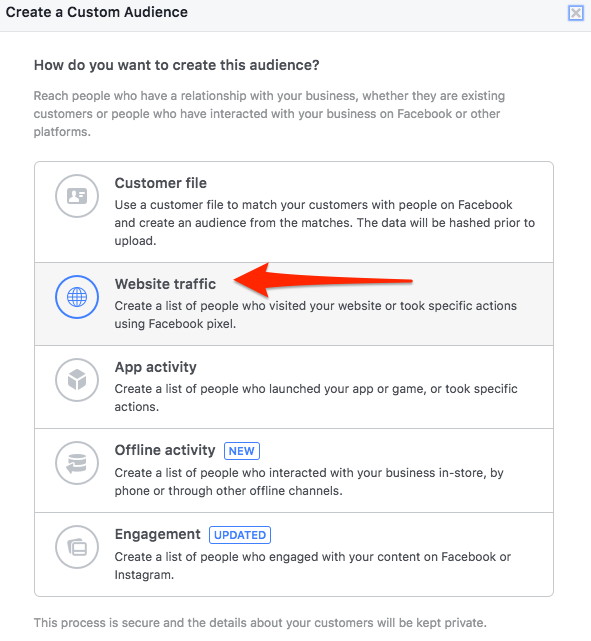 In order to fully take advantage of Linkfire's custom parameters, select LF as the event in the dropdown pictured below.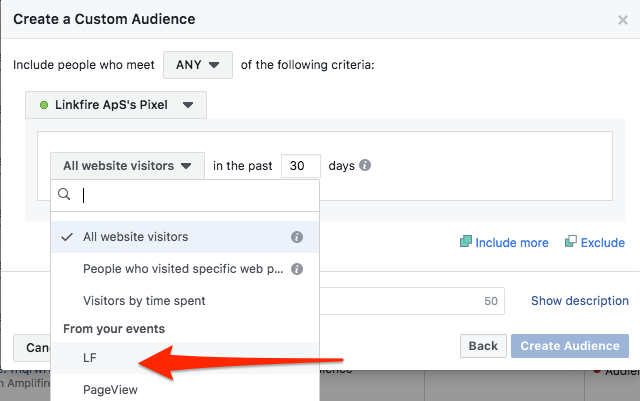 From here you click the blue "Refine by" and select URL/Parameter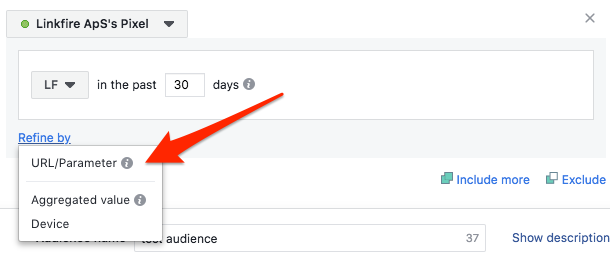 Now you can select between Linkfire's different custom parameters to customize your audience in detail like eg. artist, linkID or music service.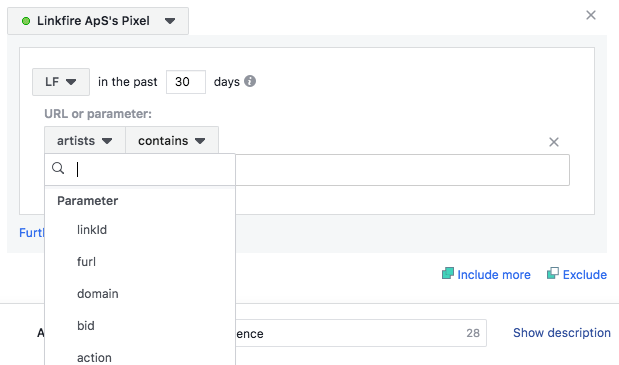 In the image below, we have made a custom audience consisting of everyone who visited one of our Linkfire campaigns for the artist Metallica and who also clicked through to iTunes at some time during the past 30 days. You can extend this timeframe up to 180 days.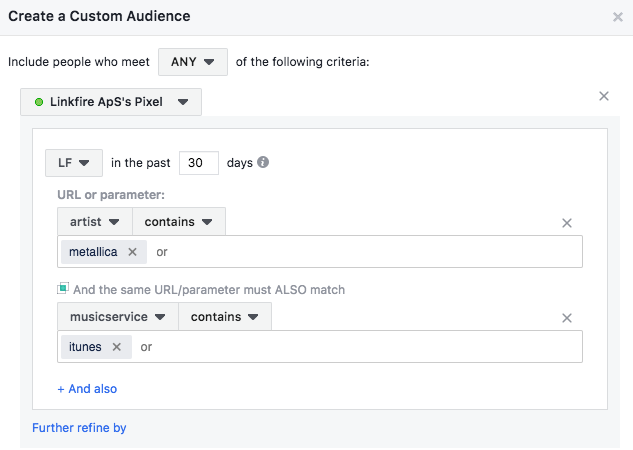 Finally, give your audience a name and click "Create Audience".
Create an advertisement for your audience
Once your audience is created, you can create Facebook advertisements and target them towards your audience. In order to do so, select your new custom audience and hit 'Create Ad'.

In order to create an ad for an audience, it must consist of at least 20 unique Facebook users. If your audience does not have enough users, you might not have generated enough traffic to your Linkfire campaigns to reach 20 unique users. Alternatively, there may be a typo in one of your audience settings.
Remember to integrate your Facebook Pixel with your Linkfire account as soon as you can, as you can then start collecting data right away. Even if you don't know if you will be using retargeting any time soon, you want to have plenty of data to work with once you decide to start doing so!