Text messaging is one of the easiest and most effective channels for personalized fan engagement. Encourage fans to text you by adding a text service to your landing pages. Select a popular text messaging provider like Community, WhatsApp, Viber, iMessage, or Telegram, or choose our generic SMS integration for any other text marketing app you may use.
It's simple—just head over to your link or board (more on that below), add your preferred text service to the list, and paste in the URL string from your text messaging tool.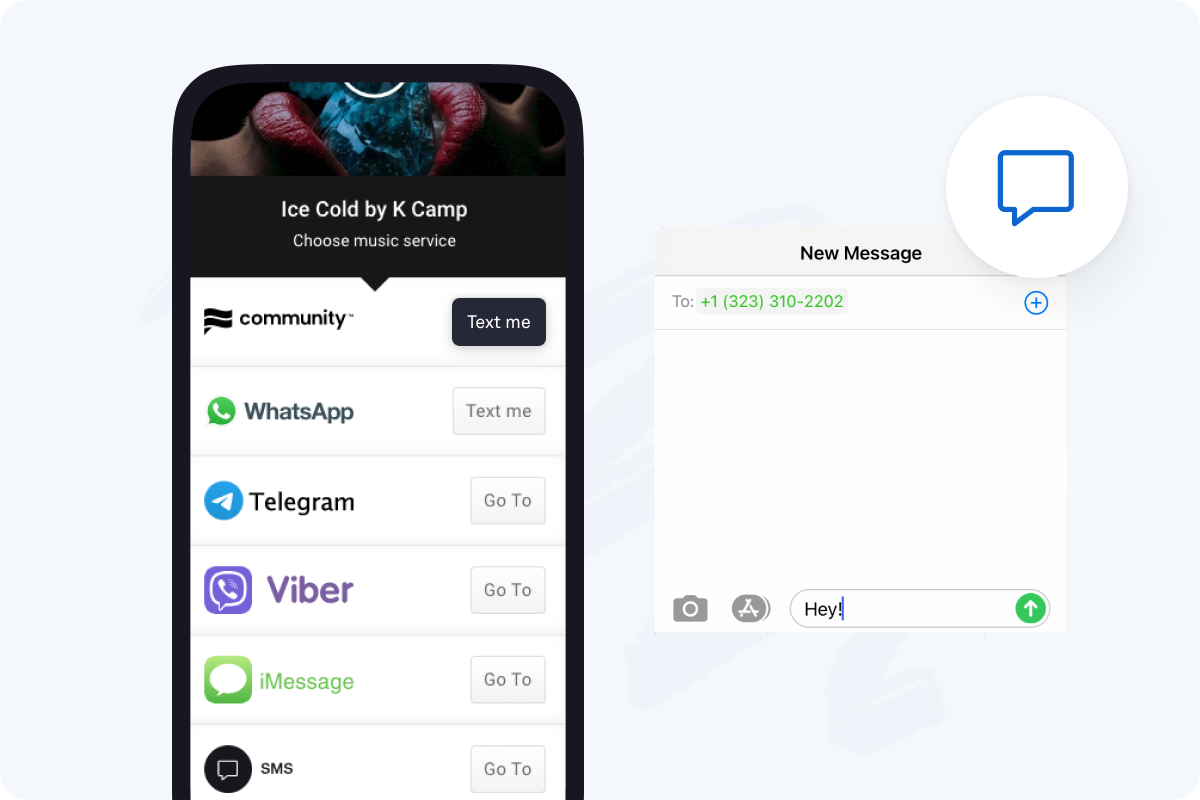 How to fetch an SMS URL string from different text messaging providers
Here are some of the URL formats that popular text services use. Just replace the purple part below with your country code and phone number or username.
WhatsApp

: https://wa.me/

CountryCodeXXXXXXXXXX

Community: https://my.community.com/

username

Linkfire's Generic SMS: any URL string from your text messaging tool.
Follow the step-by-step guide below to learn how to add a text service to your links and boards, and you'll have fans texting in no time.
Add a text service to a specific link
Add "SMS," Community, WhatsApp, or your text messaging tool of choice as a link destination.
Create a release or pre-release link in Linkfire

Select "Service destinations" under the "SETUP" section.

Select "+ Add Service" at the top-right of the screen.

Type in "SMS," "Community," "WhatsApp," or another service name, and select it from the dropdown

Copy and paste the URL from your text service.

The default CTA copy for the text services is "Go To", you can change that to e.g. "Text me" under "Services" in the "landing page" section

Start sharing your link. When a fan clicks the "Text me" button on your landing page, they'll be automatically taken to their messaging app with your phone number pre-filled, so they can text you right away.
See an example of a landing page with a selection of different SMS/text service destinations: https://lnk.to/kcampicecold_text
Add a text service in Board settings (for Teams and Enterprise clients only)

To make a text messaging service a permanent service destination across all links created on your board, add it directly to your board settings under the "Services" section. You can always remove it or change the order of your services when setting up individual links.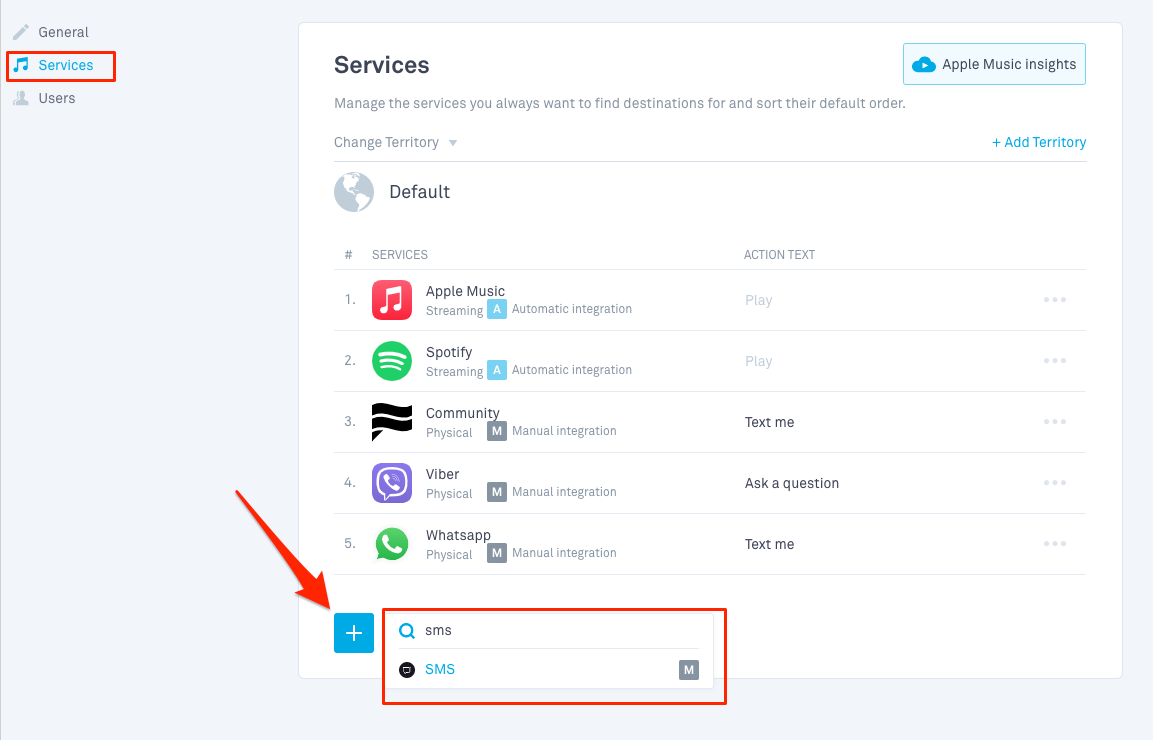 Missing a text messaging service? Just reach out to help@linkfire.com to let us know, and we'll integrate it so that it appears in your list of service options.