​​Linkfire's email capture feature is one of the easiest ways to grow your email list, and makes it a no-brainer for your fans to sign up.
Email is one of the most valuable channels you can have in your music marketing strategy. By adding the email capture feature to your bio link, you can build your email list subscribers and engage more fans.
Follow the step-by-step guide below to learn how to add the "email sign-up" service to your bio link, and start growing your fan base.
Please note: For Enterprise customers, please reach out to your Linkfire customer success manager to learn how the email block integrates with your internal systems.
Add email capture to a bio link
Enable email capture by adding "Email sign-up" under your list of services.
Go to "Edit" for your bio link.

Select "Contents".

Click on the "+ Add Content Blocks" button at the bottom of your screen

Select the "Email Sign Up" block



You can update the title of your email capture form, as well as include a description to provide your audience with some added context.

Once you're happy with your set-up, select "Update" in the top right corner of your page. The "Email Sign Up" block will now be added to your bio link landing page and ready for visitors to input their email address.



Once your bio link starts getting traffic and fans start submitting their emails, you can export the emails. Hover over the link on your Link feed and click "Export fans" to download a CSV file with the email addresses. Import your list to any email marketing provider you use and start connecting with your new fans. You can send them updates about your upcoming releases, shows, merch, contests, special offers, or anything else.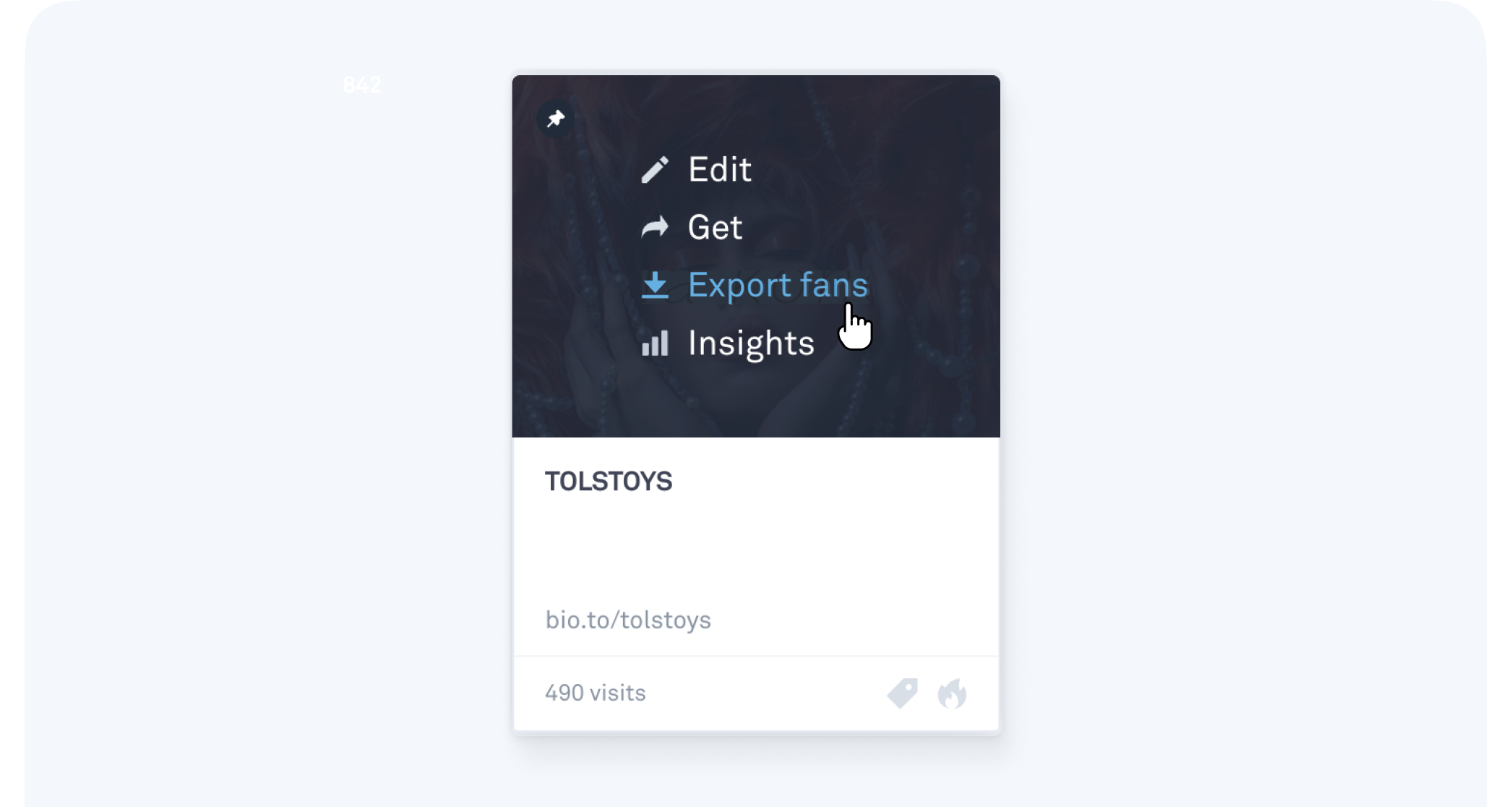 For more information on adding email capture to your board settings or other link types, please visit this article.