Linkfire has more than 50 automated service integrations. Every time you create a release link Linkfire's scanner uses the source URL to search across all the services we have automated integrations for to find the same item on those services and give you a match.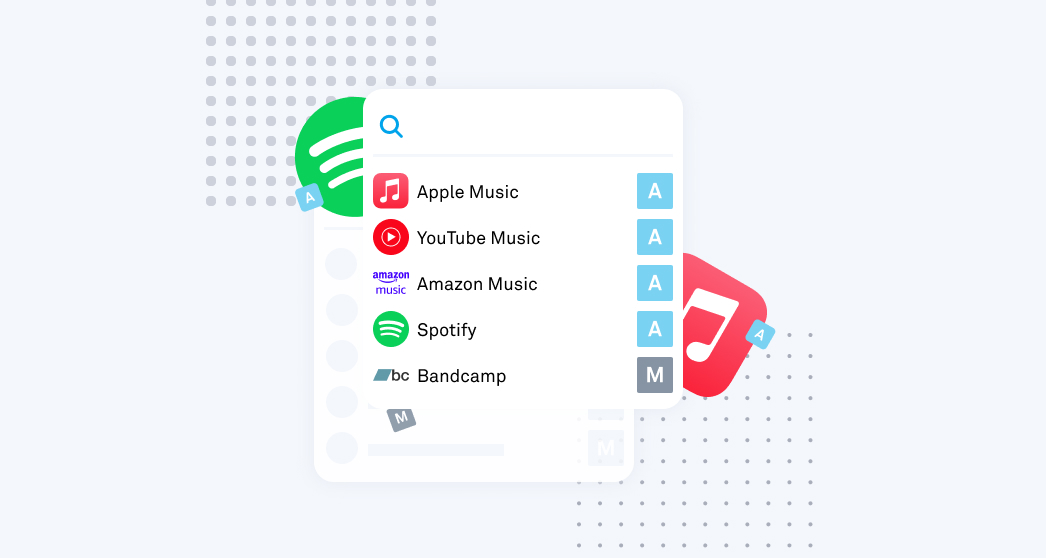 In addition, we support hundreds of manual integrations you can add to your landing page but where you have to manually paste in the direct URL. Premium/Business clients can also add their own integrations such as different custom stores and webshops or request a new music service. To do so, just get in touch with your dedicated account manager or at bizsupport@linkfire.com and we'll help you set it up.
Distinguish between automated and manual services when adding a new service to your links or boards. Look for the A (automated) or M (manual) next to the service. This lets you know if you can rely on an automated match for the service or have to manually insert a direct URL.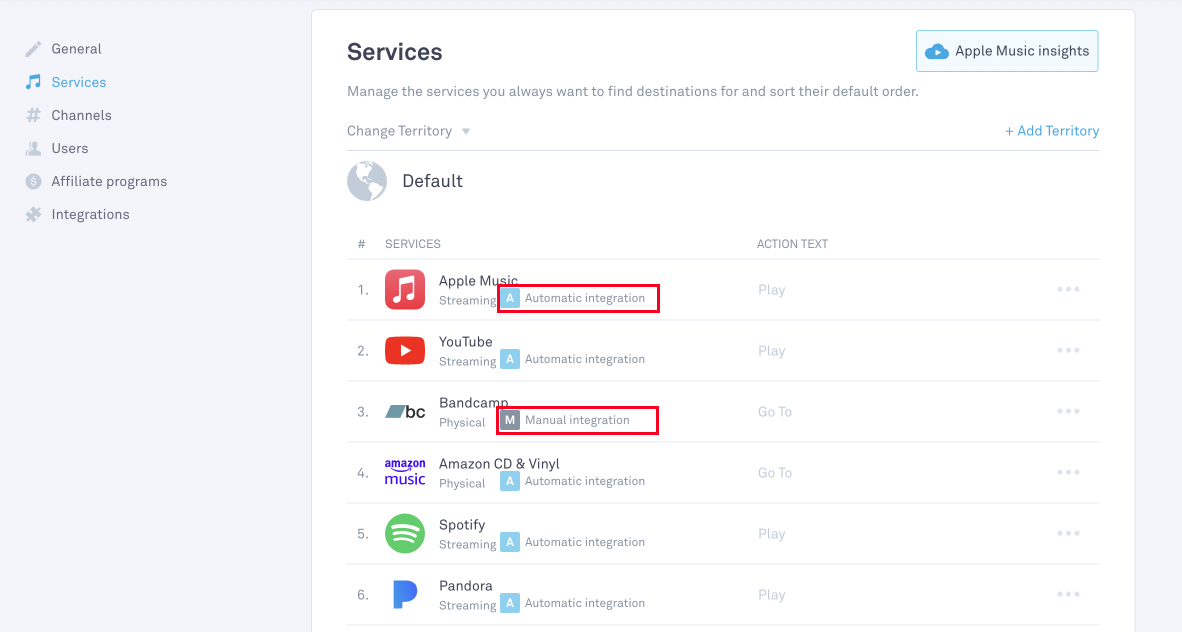 For Business plans with board settings you can specify which services you would like to have as Default or available in specific territories - learn more. For automated integrations, the match will automatically be added to your 'Service destinations' section. However, for manual integrations, such as Bandcamp, you will have to copy/paste the specific URL from the respective service and then add it manually like shown in the image below.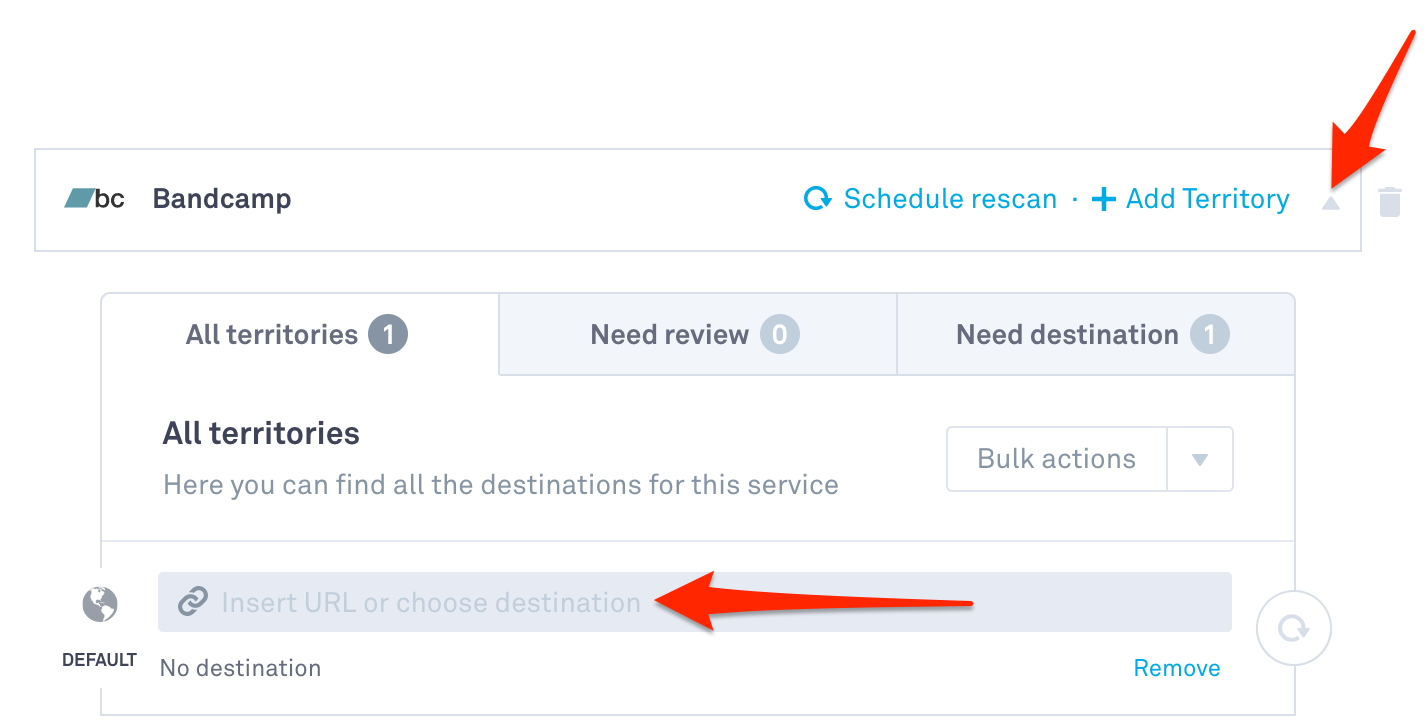 Automated integrations overview
To give you an easy overview, we have added a list of all our automated integrations in alphabetic order below.
| | |
| --- | --- |
| | 7digital |
| | Amazon CD & Vinyl |
| | Amazon Music |
| | Anghami |
| | Apple Music |
| | Apple Music Video |
| | Audiomack |
| | AWA |
| | Beatport |
| | Boomplay Music |
| | Claro Música |
| | Deezer |
| | Dwango |
| | hmvjapan |
| | Idagio |
| | iHeartRadio |
| | iTunes |
| | Joox |
| | JPC |
| | Juno Download |
| | KKBOX |
| | Lickd |
| | LINE MUSIC |
| | Merchbar |
| | Mora |
| | Napster |
| | Pandora |
| | Presto Classical |
| | Qobuz Streaming |
| | Qobuz Download |
| | Rakuten |
| | Rough Trade |
| | SoundCloud |
| | Spotify |
| | TELMORE Music |
| | Tidal |
| | Tower Records |
| | Traxsource |
| | Tsutaya Online |
| | Youtube |
| | Youtube Music |
| | Yamano Music |
| | Yandex Music |
| | YouSee Musik |
| | |
| | |
| | |
| | |
| | |
| | |