Link level
You can choose to add music stores or services to a particular link if we already have the service integrated. Here's how:
1. First, go to the 'Edit' section of your link.
2. Then select "Service destinations" and scroll down to the bottom of the page where you will see a blue "+" sign with the text "Add service".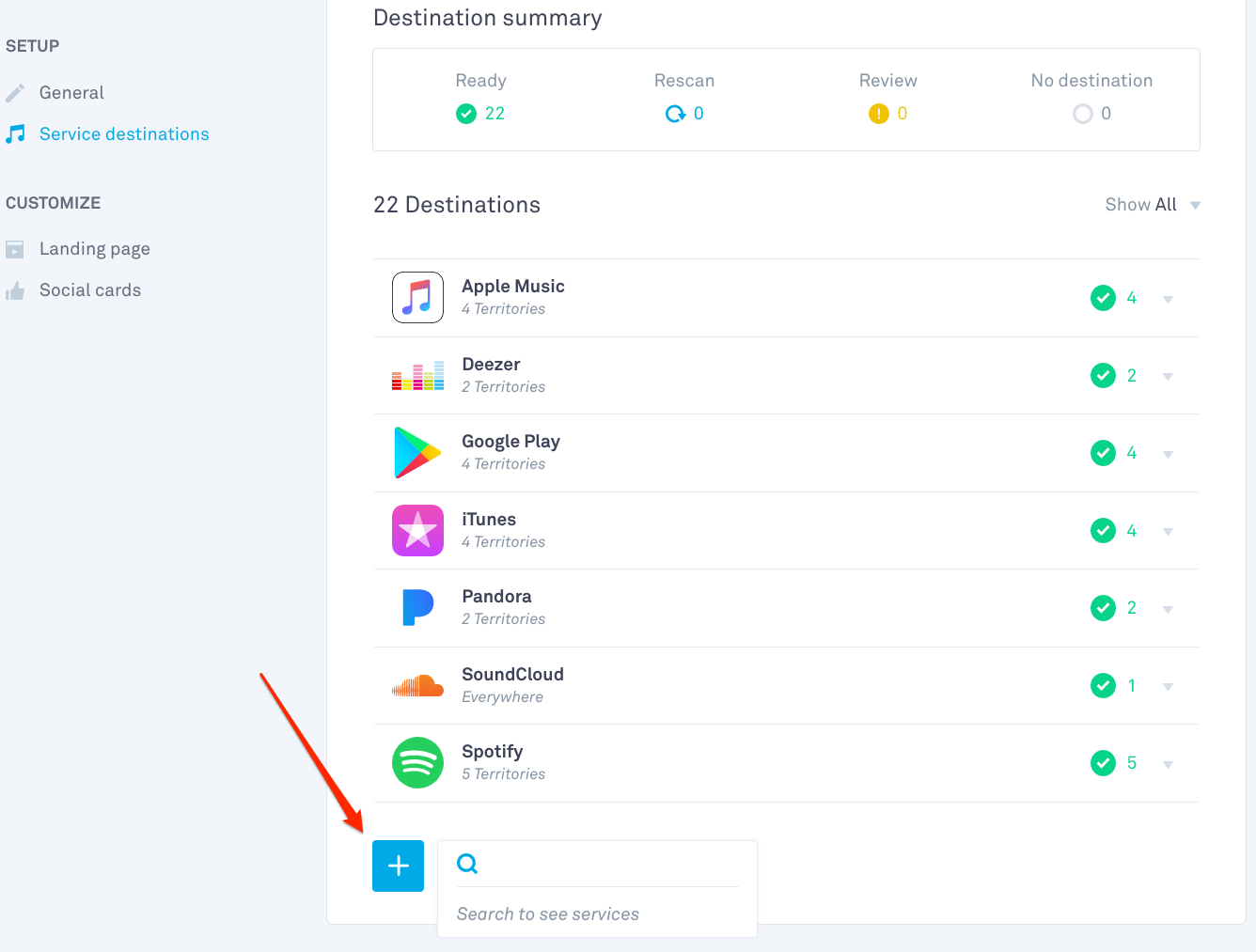 3. Type in the service that you're looking to add and select it.
4. Then find it in the list of services, click "Edit" and paste in the URL for that specific service.
5. Hit "Publish" in the top right corner to finish.

---
Board Settings
For Business plans only
Alternatively, you can add a new service directly to your "Board settings" by going to the "Services" section and adding the service there.
This way your selected store or service will automatically appear on all links created within that board. You can also remove unwanted services from your board settings by clicking 'x' next to the name of the service.

If the music service you're looking to add is not available, Business plan users only can request to add a new service or retailer. Just reach out to your dedicated account manager who will help you set it up.