Note: this feature is reserved for Personal Pro, Business plan and Premium users
If you wish to change or de-active some of the services shown on your landing page, you can go to 'Edit' on your link and in the section "CUSTOMIZE" choose "Landing Page" which will bring you to the section where you can manage the order of services and see a preview of your landing page. To change the order of the services, go to the section 'Service order' to the right and drag and drop the different music services to change the order.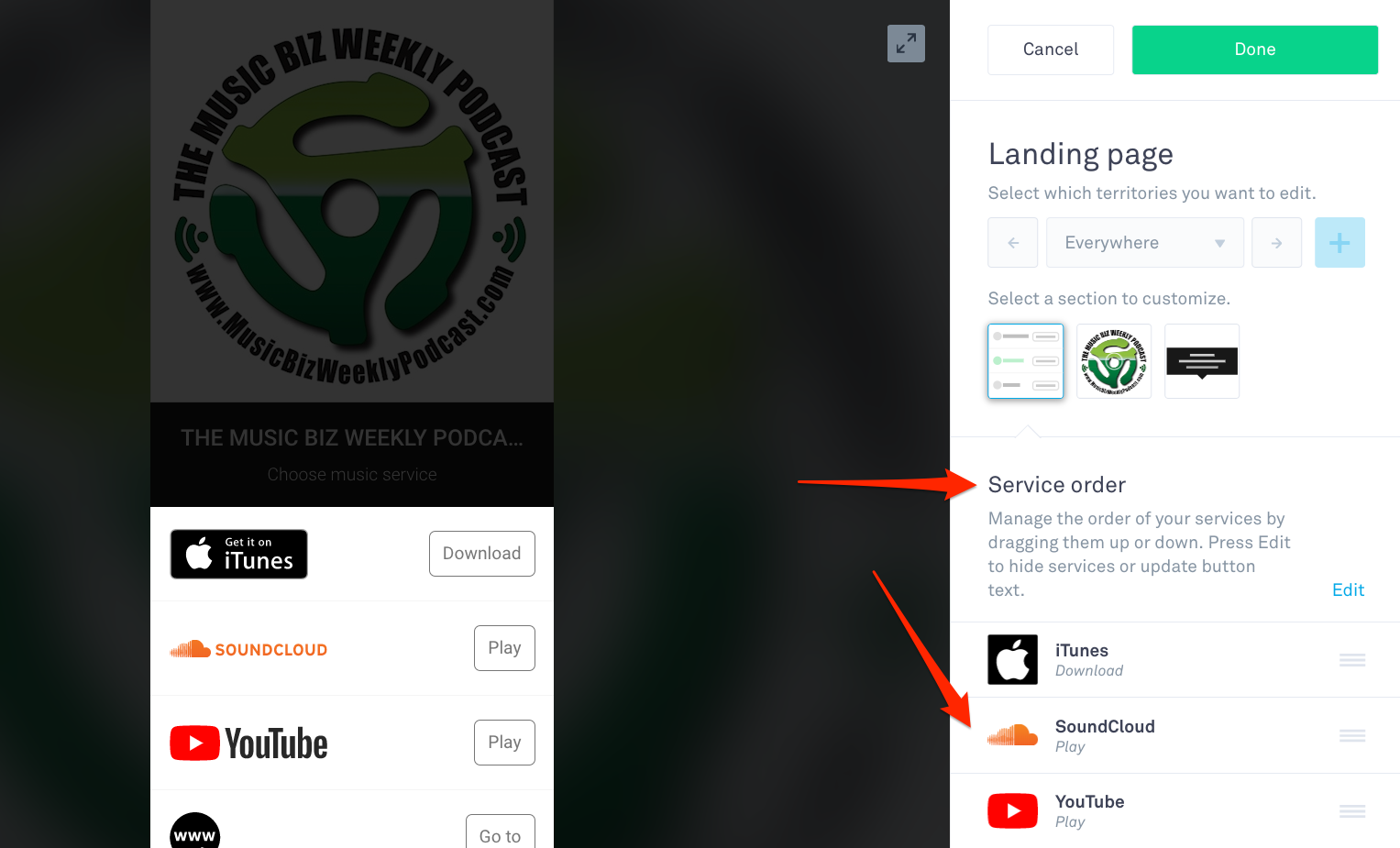 If you wish to change the text on the CTA buttons or deactivate a service, click the blue 'Edit' and then start typing the new text for the CTA buttons. You will see it change instantly on the preview to the left.
To deactivate a service, uncheck the blue check mark at the service you wish to remove and you will see it removed from the landing page preview to the left.
When you're finished, click the blue "Done" button. To save all your changes go to the top right corner and click the green "Done" button.