To create a release or playlist link, you need to use a valid music URL when prompted to insert your link.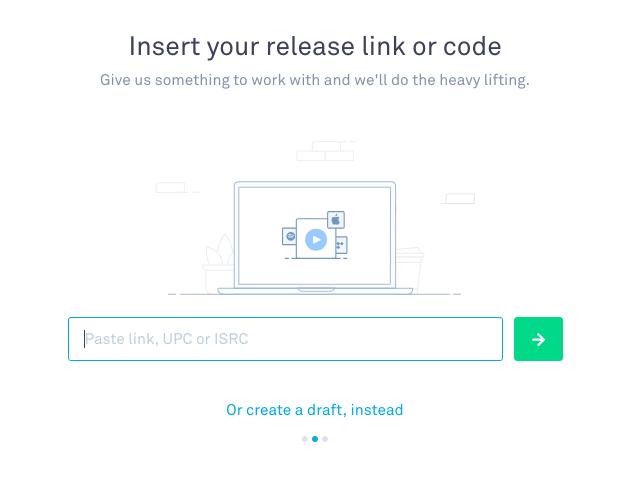 This link is typically a link to a track or album on a music service. We recommend using links from Apple Music, Spotify, or Pandora as these usually result in the best scan results. To see how to fetch a valid URL for these services, check out the screenshots below.
Spotify album and song link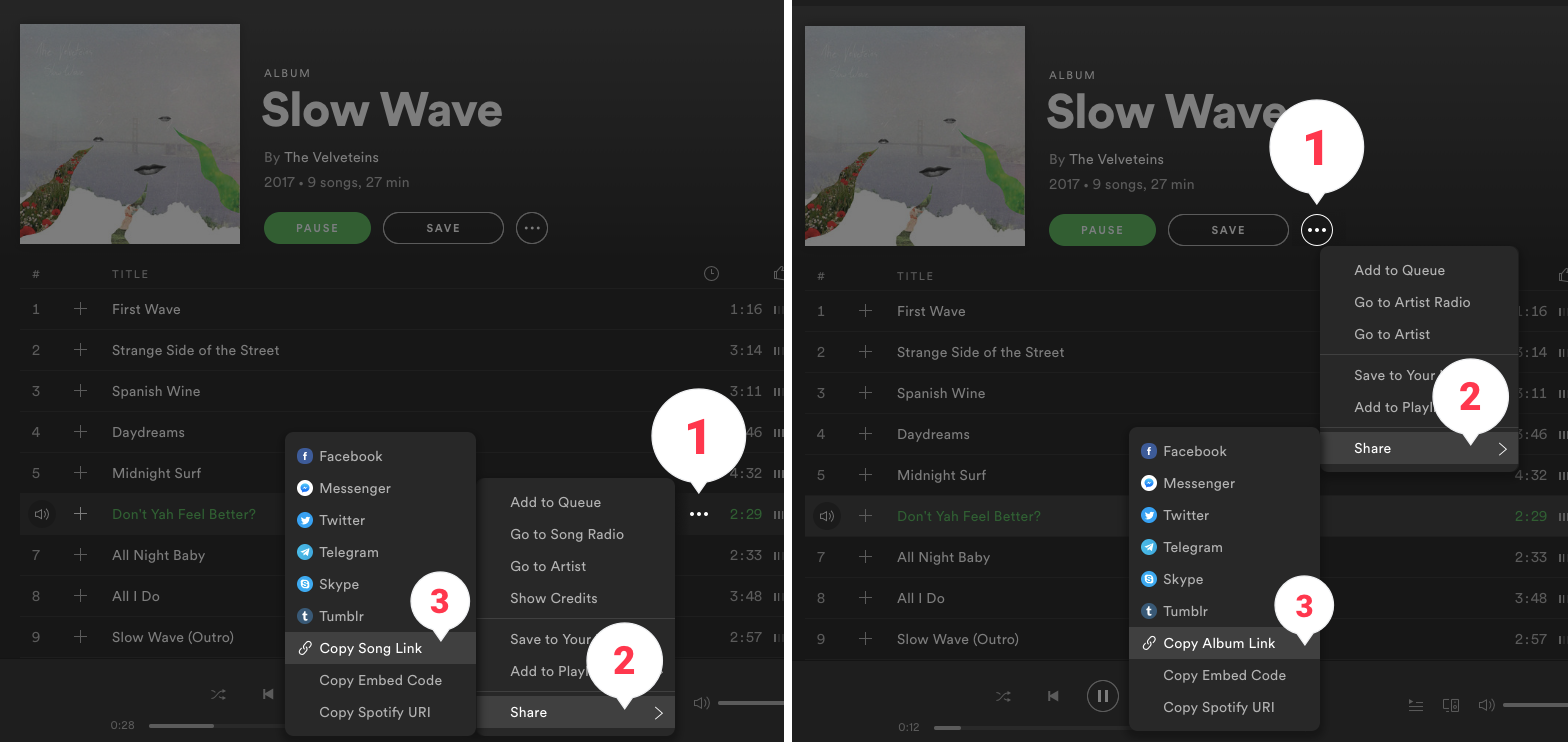 Apple Music album and song link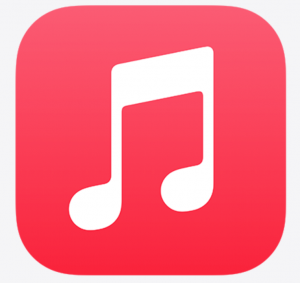 Pandora album and song link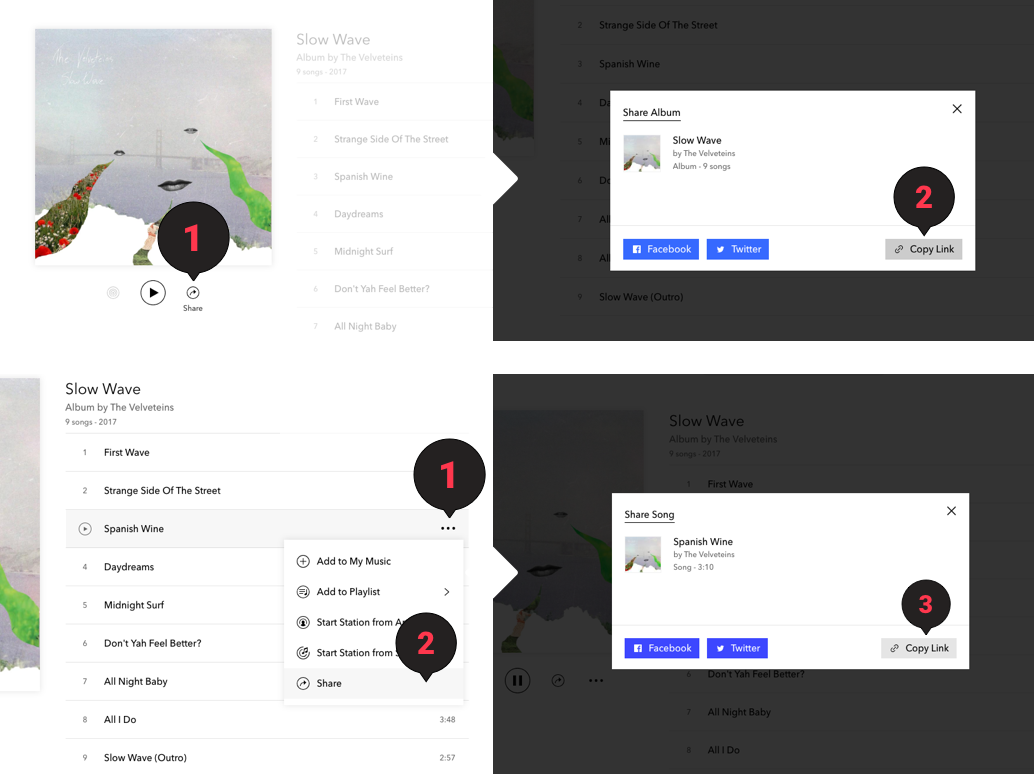 Once you've copied your correct music URL, simply paste it in the blue box when creating a link. We'll then extract its unique ID, and scan all other music services in our database for matches—you'll see the results in 'Service destinations'. This is how a Linkfire link is created from inputting just one original URL.